Home Learning Resources
Enrichment Activities
Enrichment tasks will be set every few weeks to encourage the children to work independently or with someone from home to create a piece of work to be proud of. We like to let the children choose how they would like to present their work, this gives them the opportunity to be as creative as they would like. If you would like to use any art resources or if children need time in school to complete their task, please let us know.
Purple Mash
We have access to Purple Mash, which is a resource for most of the curriculum areas. It has tools for children to practice their number facts, writing skills and spellings. Children can log in using their emoji passwords through Wonde.
Busy Things
Busy Things is a collection of online learning resources for children to enjoy at home. We do not have home access for busy things, but you can purchase apps and home access from their website: https://www.busythings.co.uk
Spelling
The children will need to know how to read and spell all of their High Frequency Words by the end of Year 1. Check your children's word folders in their school bags for the words they need to focus on. Here are the words for the Autumn term.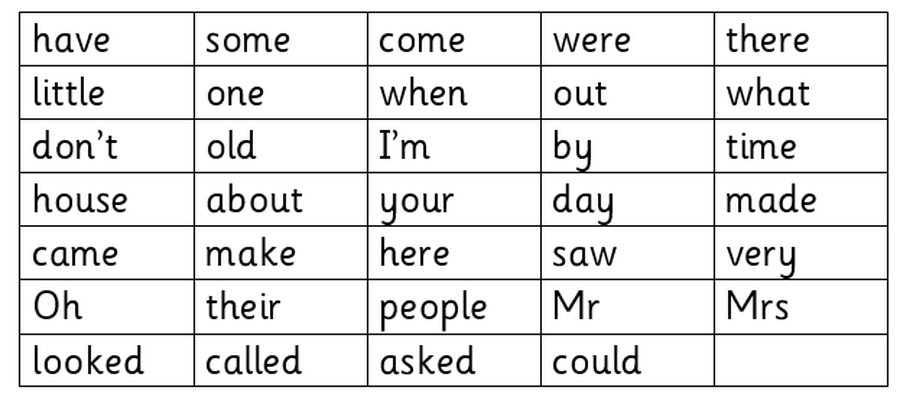 Important Notices
Our P.E. days are Wednesdays and Thursdays, please ensure a full P.E. kit is in school at all times.
Reading books and Reading Records must be brought into school every day.
The children will go to the woods on a Monday afternoon. Please ensure they have appropriate clothing and footwear in school to go down to the woods in all weathers.